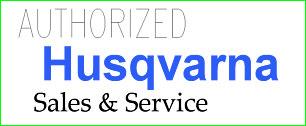 Stop in today to browse our selection of Husqvarna lawn and garden equipment. From a simple push mower to a 36" chainsaw we have it in stock.
We also offer Husqvarna warranty repairs by our certified mechanic as well as service on your out-of-warranty or non Husqvarna products. Alternativly, we stock a selection of Husqvarna replacement parts to do it yourself.
We also carry Generators, Pole saws, Hedge trimmers, Edge trimmers, and Cut-off saws by Husqvarna and others.
Our selection changes often. For current pricing and availability please give us a call at (330) 882.0028.
Our Website with Husqvarna



Husqvarna's website